sciencesprings
"A dramatic new Chandra image of the nearby galaxy Centaurus A provides one of the best views to date of the effects of an active supermassive black hole. Opposing jets of high-energy particles can be seen extending to the outer reaches of the galaxy, and numerous smaller black holes in binary star systems are also visible.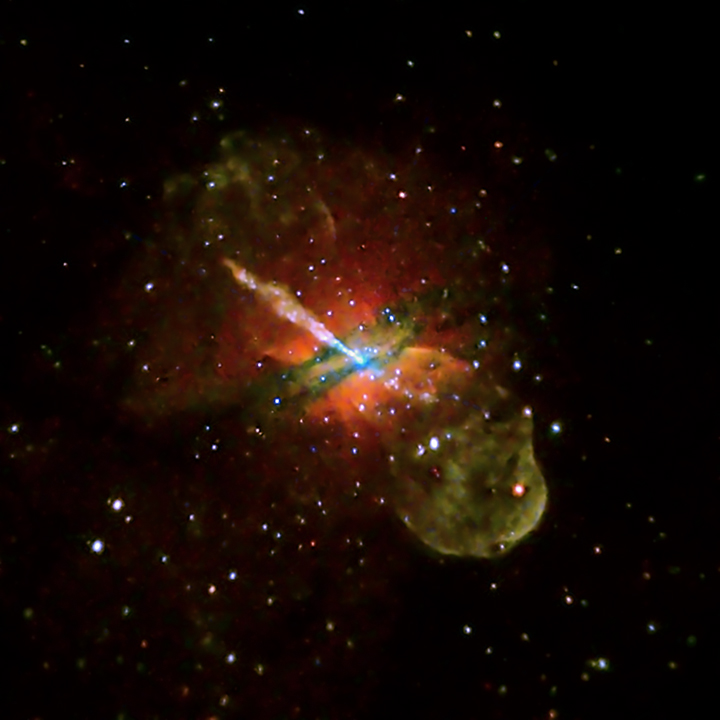 Credit NASA/CXC/CfA/R.Kraft et al
Release Date January 09, 2008
Observation Dates 6 pointings between 03/22/2007 – 05/30/2007
Observation Time 199 hours
The image was made from an ultra-deep look at the galaxy Centaurus A, equivalent to more than seven days of continuous observations. Centaurus A is the nearest galaxy to Earth that contains a supermassive black hole actively powering a jet.
A prominent X-ray jet extending for 13,000 light years points to the upper left in the image, with a shorter "counterjet" aimed in the opposite direction. Astronomers think that such…
View original post 125 more words